Posted by M Mueller on Oct 19th 2016
During the construction process of a building, architects are faced with many obstacles and requirements to make sure the structure adheres to all building codes, in both commercial and residential builds.
With the use of FRC Texas' Lumber Guard, Lumber Guard XT, and Paint Guard, architects can build structures that are reinforced with flame retardant coatings and sprays that avoid combustibility and ignition. In fact, the products Lumber Guard and Lumber Guard XT provided by FRC Texas are ICC-ESR and certification by professional regulators that have documented clear evidence that these products meet or exceed all codes and requirements.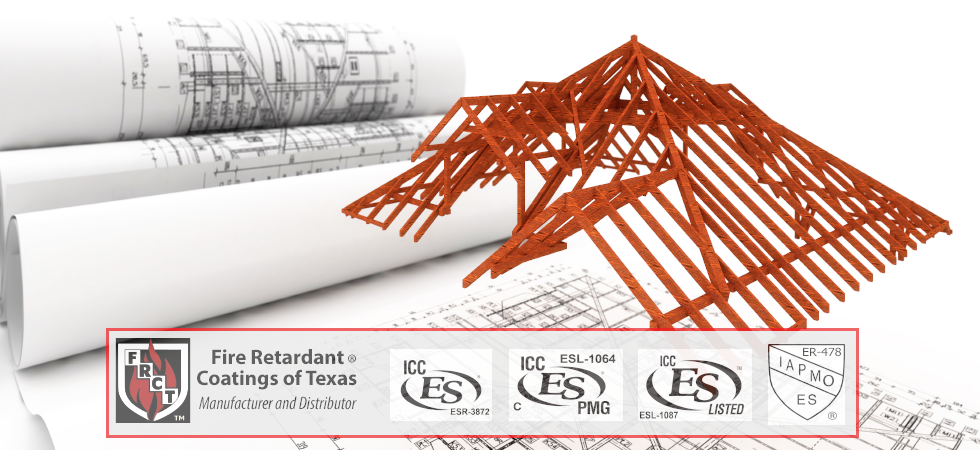 Adding That Extra Protective Layer
Architects know that a good build is dependent on a strong foundation. Make that foundation stronger by adding in flame retardant products from FRC Texas, which include the following:
Lumber Guard and Lumber Guard XT are water based chemical coatings used to create a heat activated barrier that protects the treated material. When the barrier is heat activated by a fire, the treated material is protected from combusting. Use Lumber Guard for interior applications and Lumber Guard XT for exterior applications of your build. A home designed with decking or porches or even a building with exterior stairs can be treated with our Lumber Guard XT.
FRC Texas' Paint Guard is a Class A thermal barrier coating that can be used in many aspects of the build. This intumescent paint can help architects create a barrier on treated surfaces such as drywall, metal framing studs, hardwood flooring, lumber, plywood, and more.
Build Stronger Walls
FRC Texas is here to help architects across the nation make smarter choices in their flame retardant methods. Call us today at 817-710-5233 and get your first shipment started!